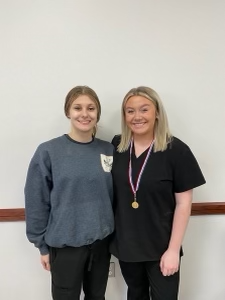 Everyone wants to pursue a career path they are good at, enjoy and find fulfilling. But how do students gain work skills before getting a job? How can students take learning beyond the classroom when their future career requires specific licensing? Answer: skills competitions.
Recently, South Central High School students Autumn Drane and Jazmine Cox and Kaitlyn Wiseman competed in SkillsUSA cosmetology and nail care regional competitions, placing first in each category respectively. SkillsUSA is a coalition of students, teachers and industry leaders working together to train America's next workforce generation by helping students excel at personal skills, workplace skills and industry-centered skills.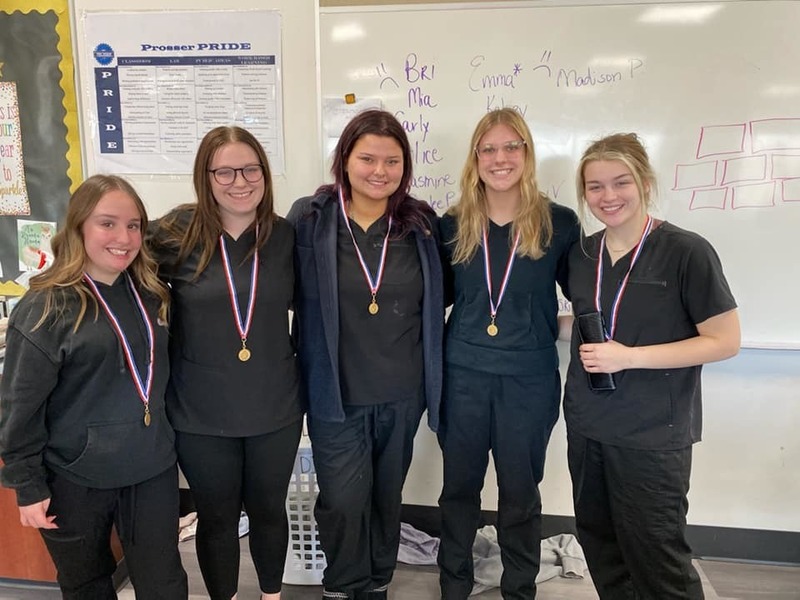 As we all know, hairdressing requires a lot of skills: precise cutting, styling and coloring, knowledge of chemical treatment protocols, understanding different types of hair, researching quality hair products, and more. The same can be said about nail care as well. Autumn and Kaitlyn's first-place wins show they are mastering the skills of professional hairdressers and after graduation will be ready to work in any salon environment, serving clients successfully.
To be a licensed cosmetologist in Indiana, students must earn 1500 clinical hours and pass a state exam. Through Prosser, students can earn all their hours in their classroom lab and full-service salon, allowing students to sit for the licensing exam after graduating high school.
Students can showcase their mastery of industry skills through skills-based competitions hosted by SkillsUSA. Prosser students can participate in over 100 skill categories from carpentry and cyber security to computer programing and nursing assistance.
To learn more about the cosmetology program at Prosser, watch the video below or click here.