Congratulations and THANK YOU to all of our Fall Athletes! Come check them out in girls' basketball, cross country, boys' tennis and volleyball!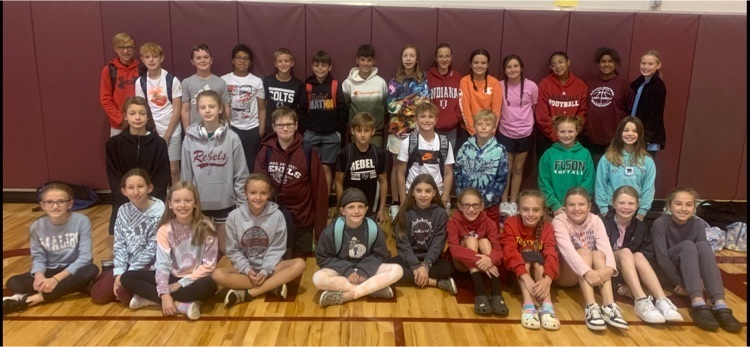 Meet our new South Central Elementary Honor Society students! Last Thursday, we inducted 5th and 6th grade students into our SCES Honor Society. These students were on Honor Roll for at least a semester, scored above proficiency on the ILEARN test, and kept their Workskill grade at 90% or above. We are excited to have them lead and participate in school-wide activities, as well as community service projects, this school year! Congratulations Honor Society students!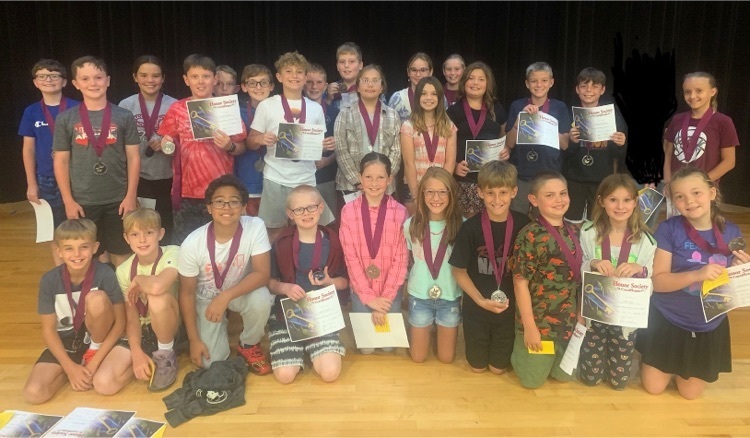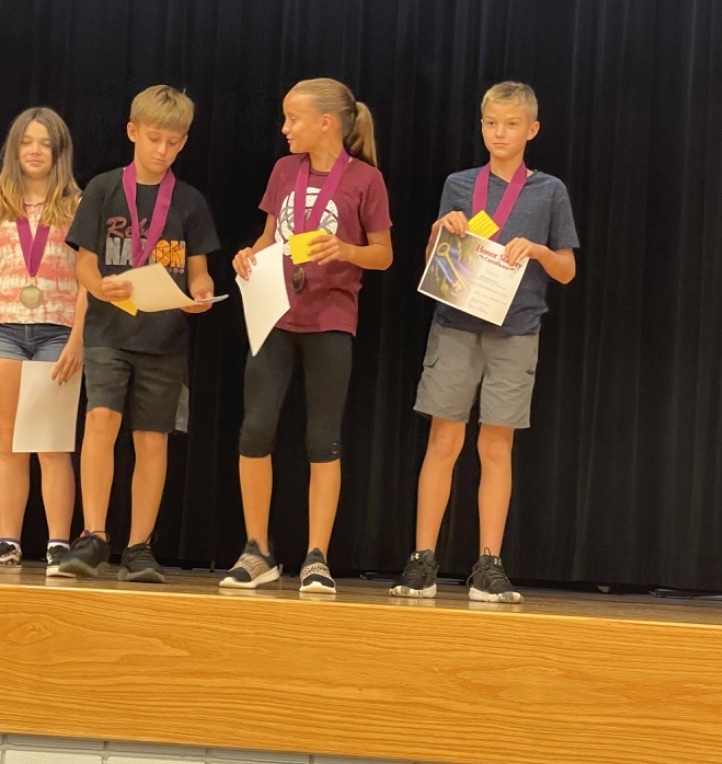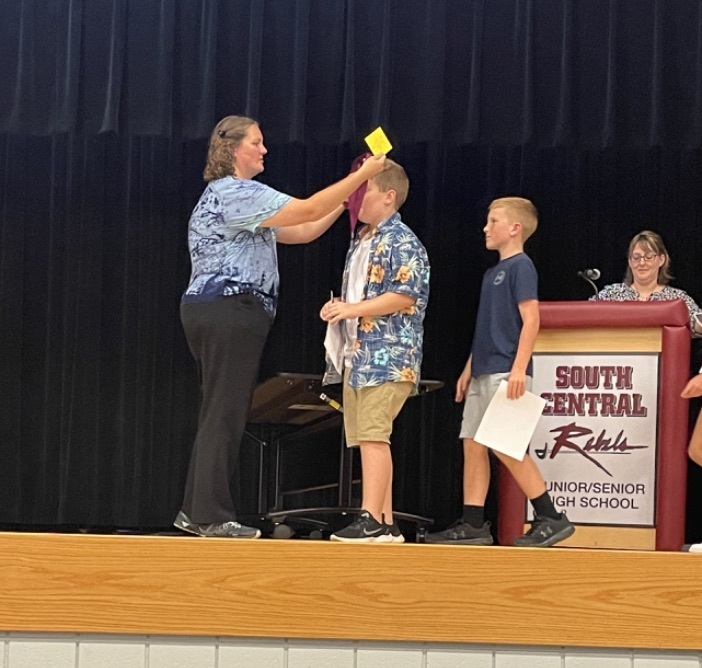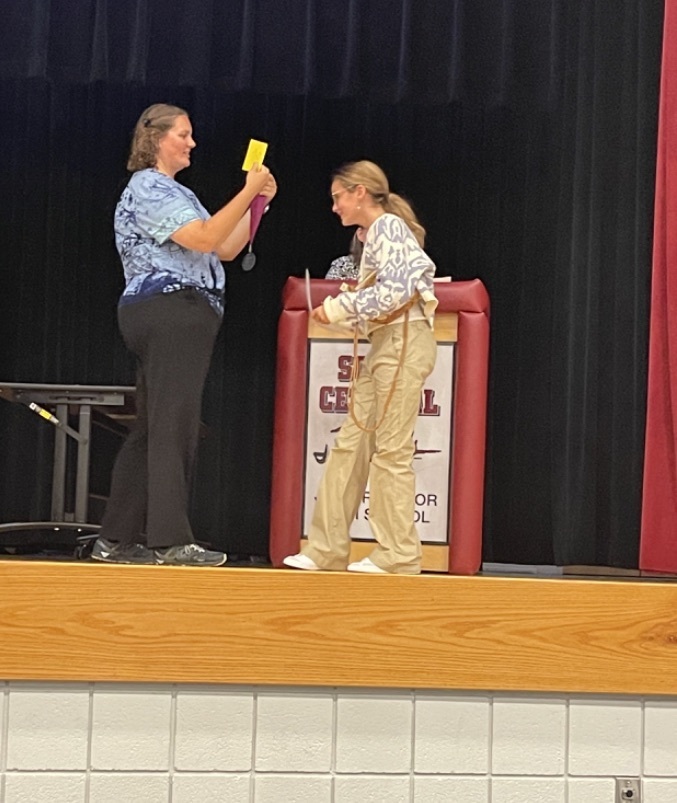 Book fair has been extended through Monday, September 19. Please send money with kids if they are still wanting to purchase things. Today is still the last day to create or add funds to an e-wallet.

Picture day is scheduled for tomorrow - Wednesday, September 14. So, break out your best outfit, make sure your hair is looking just right, and come prepared to smile for the camera. If you still need to order a picture package, please visit the Interstate website (
https://inter-state.com/order
) and enter the order code 68837JF.


We do still have openings in our preschool for any students who are currently 4 years old. There are a number of ways to qualify so please contact the school (812-969-2973) if you or someone you know is interested in more information!

We want to make sure that all our families are up-to-date on our COVID Guidelines. Select the link to review:
https://bit.ly/3qLc8av

We believe the developers have fixed the issue surrounding the set up of push notifications on our app. You should be able to set these up now. If you find otherwise, please let us know.

Remember that today (and each Friday) is early release. Students will be released at 2:15.

Parents: Just a reminder, parents are responsible for paying for their child's meals at school this year unless you qualify for free or reduced lunch. If you do NOT want your child to eat breakfast at school, please contact your child's teacher, so they will know not to send them to breakfast. If you would like to add money to your child's account, please send in a check with your child, payable to SHCSC, or deposit money online directly into their account through
www.ezschoolpay.com
. Thank you!

ERROR SETTING UP PUSH NOTIFICATIONS We apologize for the inconvenience, but our app developer has informed us that there is currently an error that users may experience when attempting to set up notifications in the app. We are working to resolve this issue.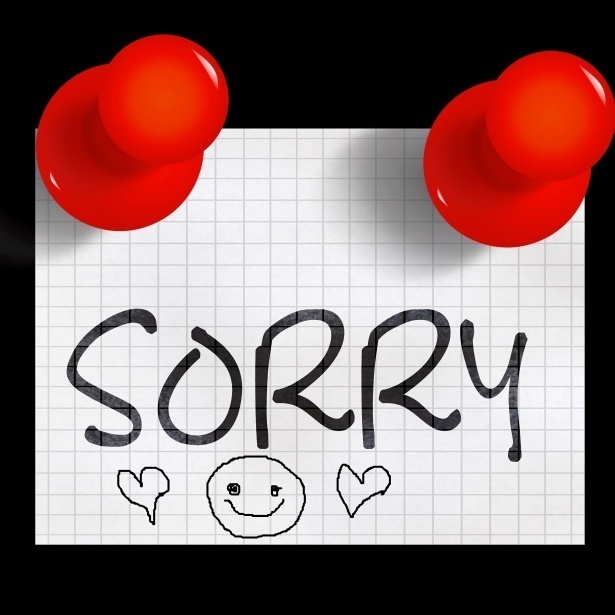 Just in case you need the school supply list…here it is! We're excited for the first day tomorrow!!!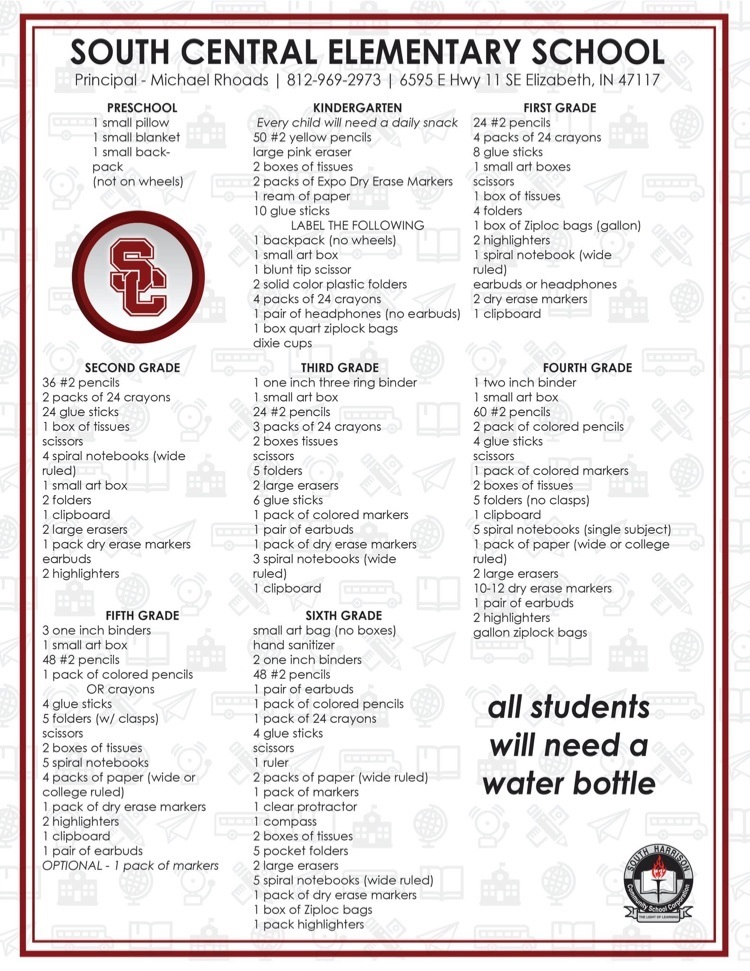 We hope that you are as excited as we are about the start of a new school year. We also hope that everyone is planning to come out on Monday, August 1 from 3-6 PM for our open house. If you have any questions, please feel free to call our office at 812-968-2973. We look forward to seeing you soon.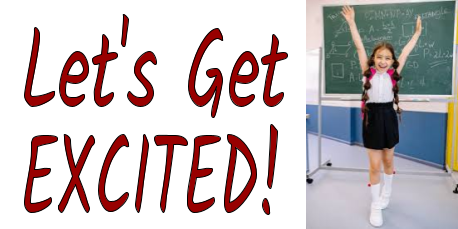 Background Checks for 2022-2023 will all need to be turned in by October 1. We will send out reminders as the school year begins, but please get your background check in early this year if you need one. You can check with the office to make sure your background check is still good if you have already filled one out or need information on how to fill one out.

Here is the 2022-2023 lunch and breakfast menu.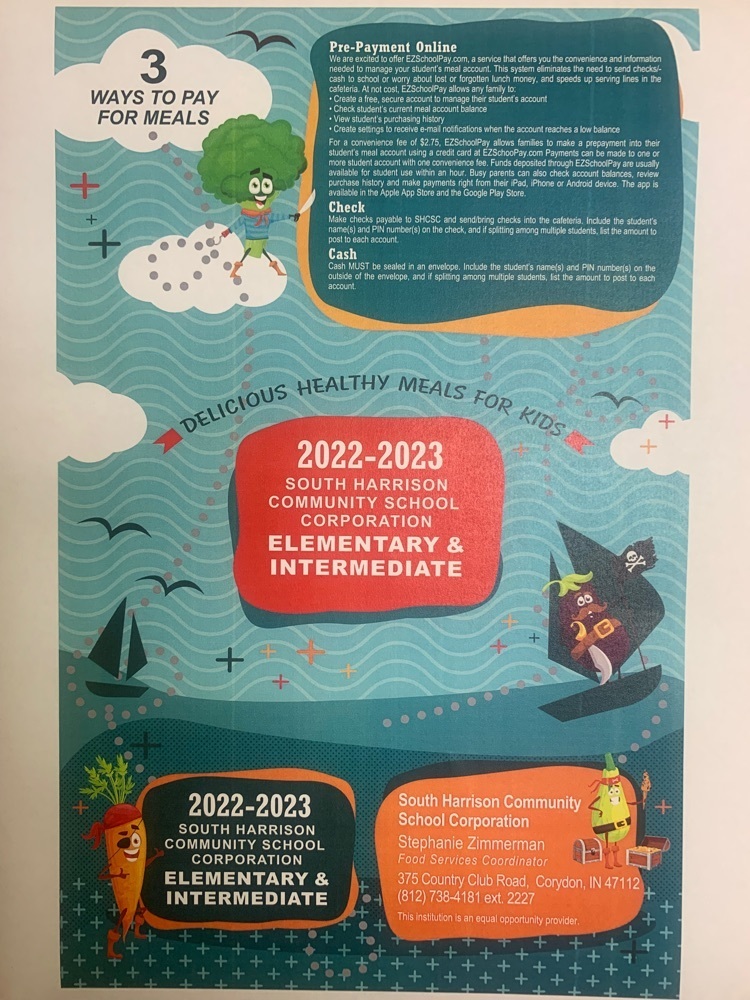 SCES school office will be open daily beginning on Tuesday, July 19 from 8:00a.m.- 3:00 p.m.

We have a new app!! How exciting is this?!?! Take a look around & we'll be sharing more information about what to expect here in the coming weeks. 👀

We will be at the elementary office this afternoon from 5-8 pm for anyone who would like information about our pre-k program. We will also be a available for anyone who has started the pre-k enrollment and would like any help with that process.

I know that it seems that we just got out of school for the summer, but it is never too early to begin planning for the next school year. Select the link to view the 22-23 school supply list. LINK:
https://bit.ly/3tmItXw

The first day of the 2022-2023 school year is Tuesday, August 2. We look forward to seeing all our returning students and meeting our new preschool and kindergarten students.

We want to thank our students and families for a great year. Please have a safe and relaxing summer. We look forward to seeing you all in August.