As a reward for showing growth and meeting their NWEA goal, students got some free time to play volleyball, basketball, cornhole, be with friends, and eat popsicles! Great job on all your hard work!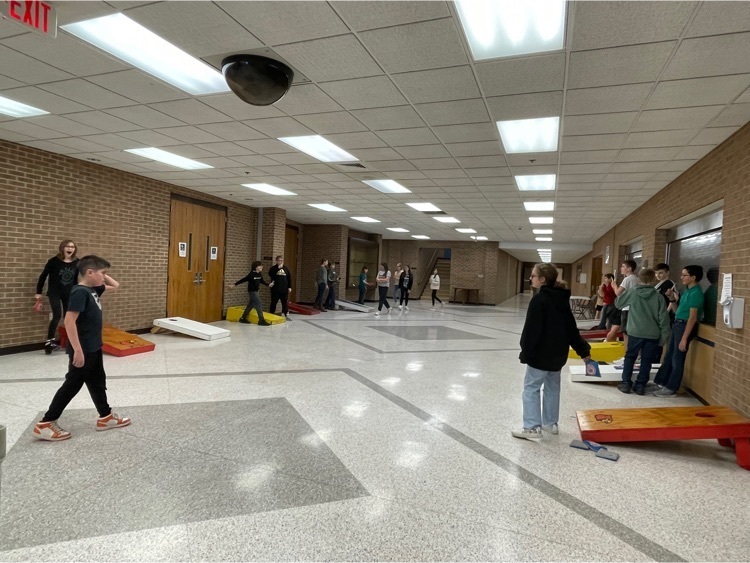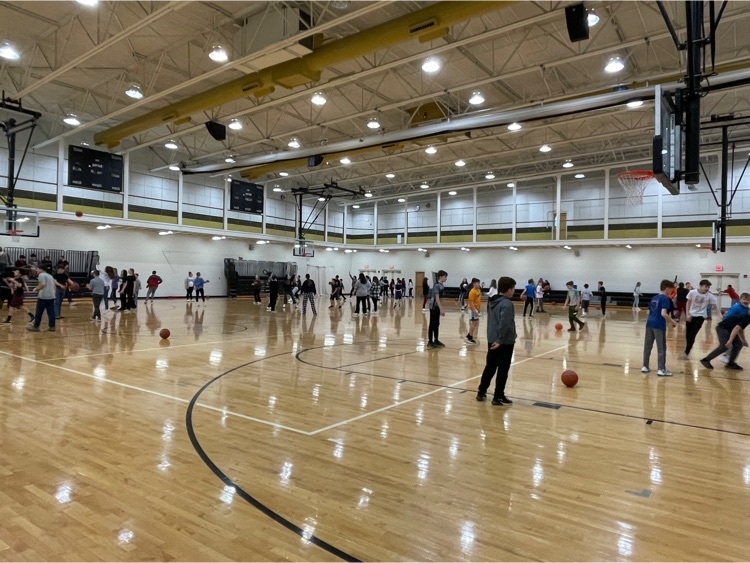 Sorry for the confusion - tomorrow is Wednesday, February 1st and SHCSC will be operating on a two-hour delay! Thank you.

High School Girls Sectional January 31 @ Home

Today, 8th graders at both Corydon and South visited high school classrooms to explore which pathways are offered at SHCSC. Students can choose from engineering, construction, agriculture, civic arts, exercise science, various health sciences, business, and education. Parents and guardians can learn more at the Pathway Fair tonight.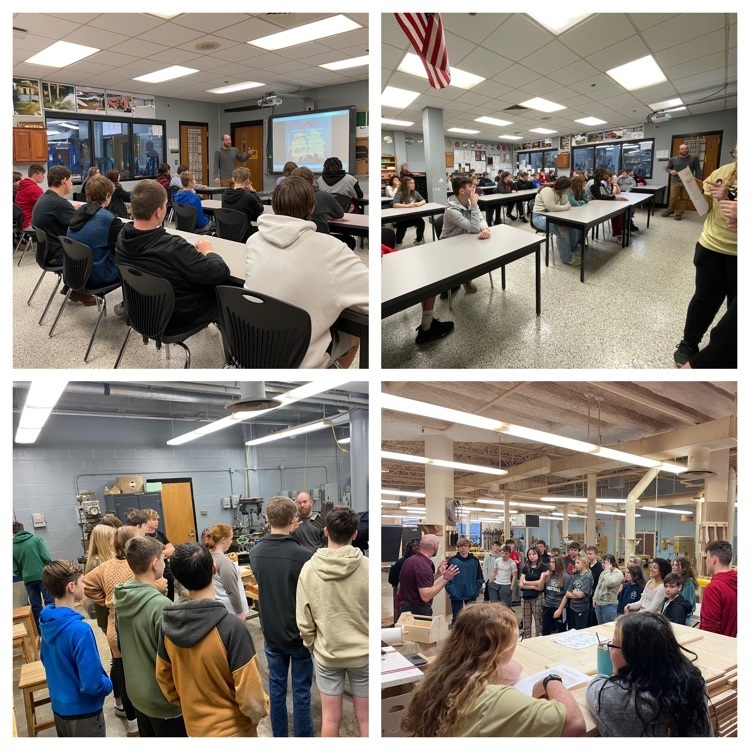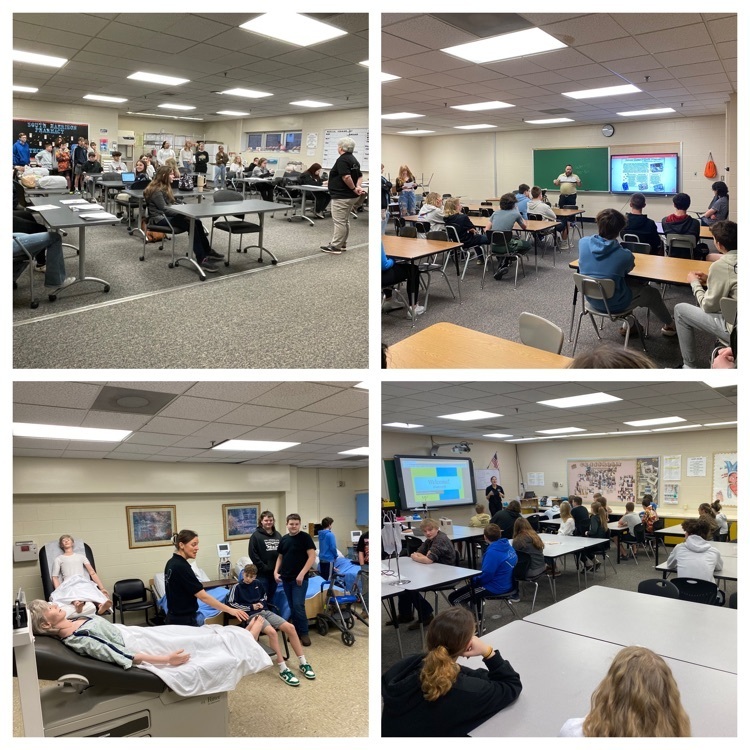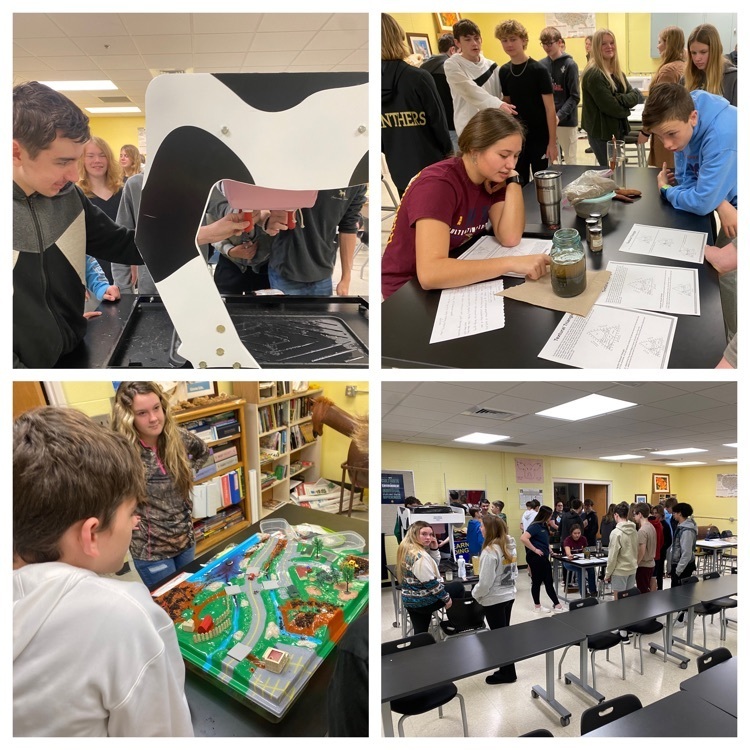 Due to a shortage of drivers, we are combining the following afternoon bus routes: route #45 and route #4. As a result, those routes could experience a 15-20 minute delay in the usual student drop-off time. At this time only today.

Just another reminder that the Corydon Central pathway fair is Wednesday, January 11, from 6:00-7:30pm. This is a great opportunity for 8th grade students to see what career paths and classes are available to them in high school before registering for freshman classes.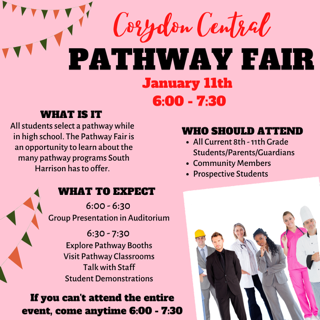 All 8th grade students are invited to the Corydon Central pathway fair on January 11, from 6:00-7:30pm. Information will be presented on the various career pathways offered at SHCSC, which students can start taking classes for freshman year.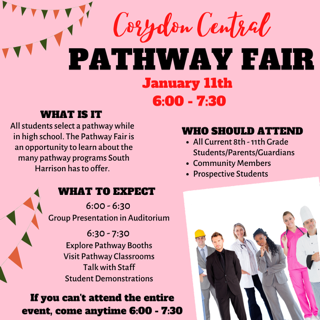 CCJHS celebrated the last day of school before winter break with a pajama day, Christmas movies, board games, card games, giant yard games, basketball, volleyball, corn hole, candy canes, hot cocoa, and of course lots of fun! Thanks for all the hard work this semester. Have a safe and wonderful winter break. We will see you back in a couple of weeks. Merry Christmas and Happy New Year! 🎄☃️🎆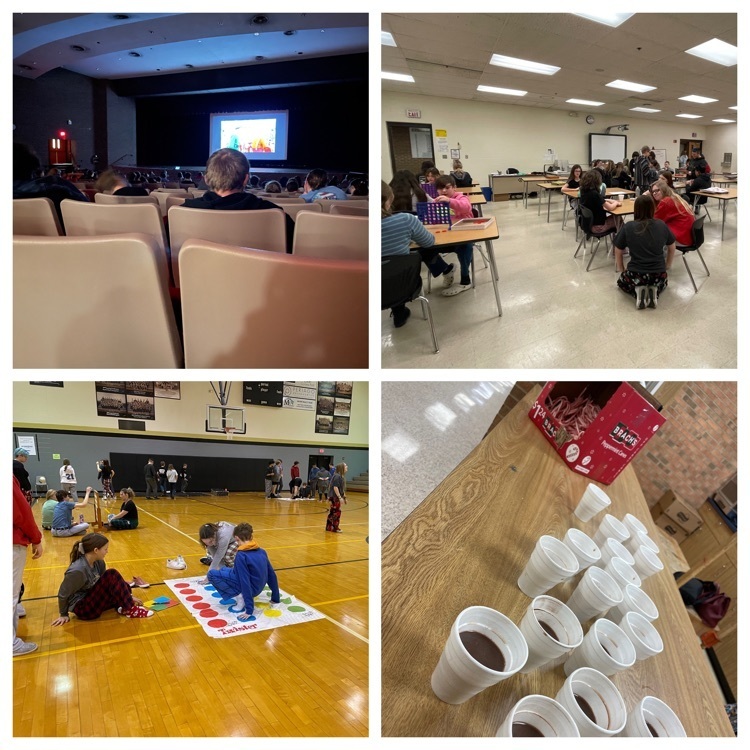 The science hallway is looking festive with its chemis-tree! Students created atomic structures, learning about the parts of an atom.🎄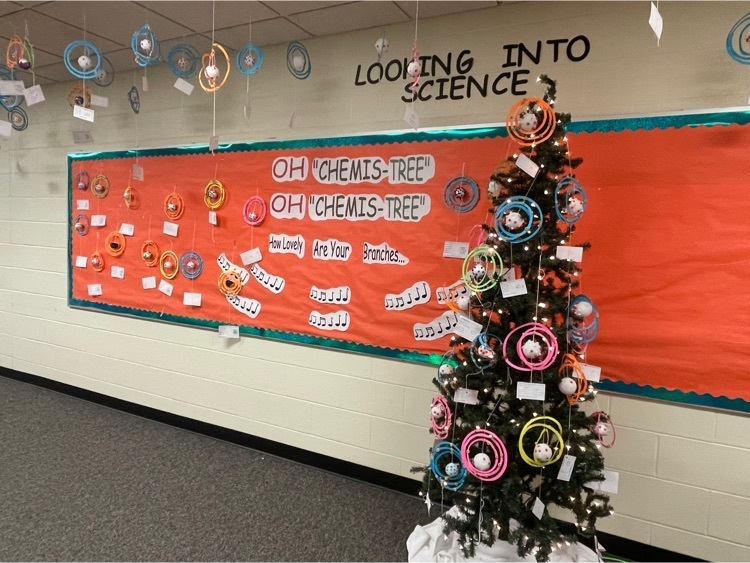 Tonights Boy's Basketball game at West Washington is going to be a 7th grade only contest. Coach Harl and Coach Hornickel should have contacted the players about arrangments for today.

The next 8 days of school are dress up spirit days. Students will receive house points for each day they participate.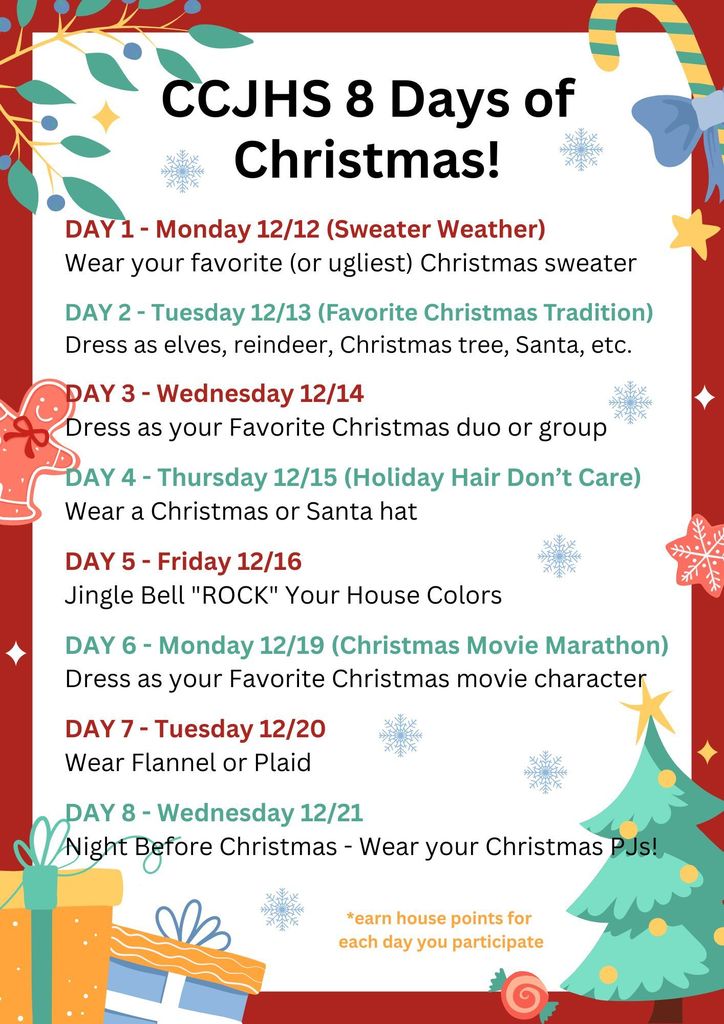 The high school counselors spoke with the 8th graders today on high school graduation requirements: credits, employability skills, and post-secondary competencies. They will be scheduling for freshman classes in January.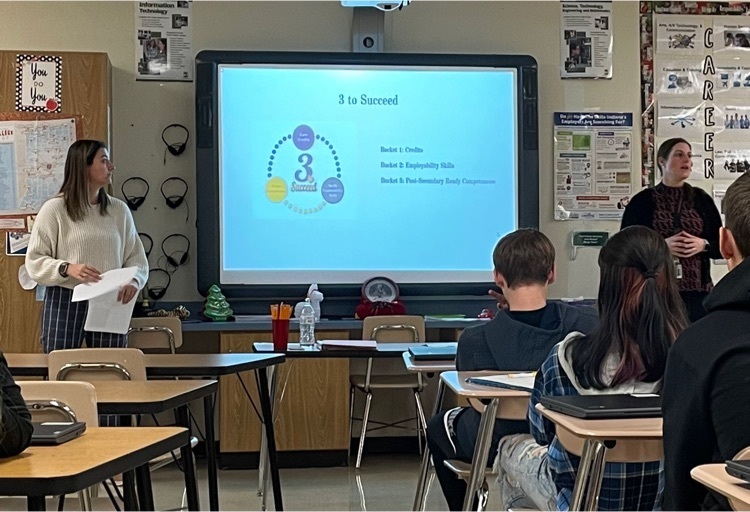 Ivy Tech & IUS can provide life changing opportunities. 8th graders got to see these opportunities first hand today. Great day on campus! Thanks to a grant from ICHE, students had lunch on campus.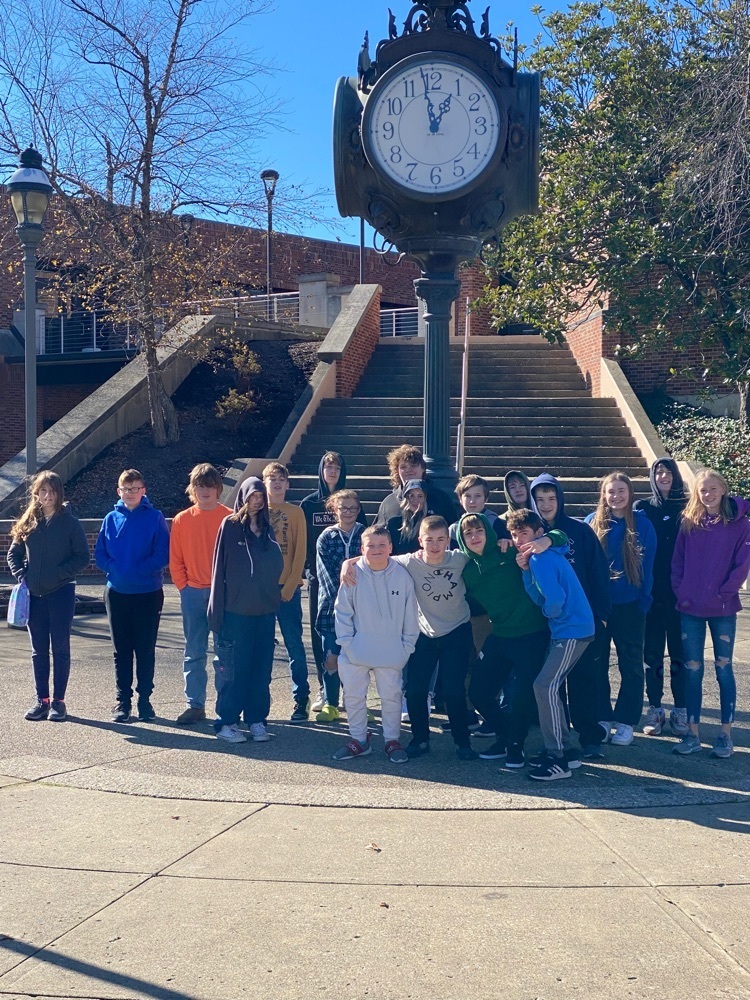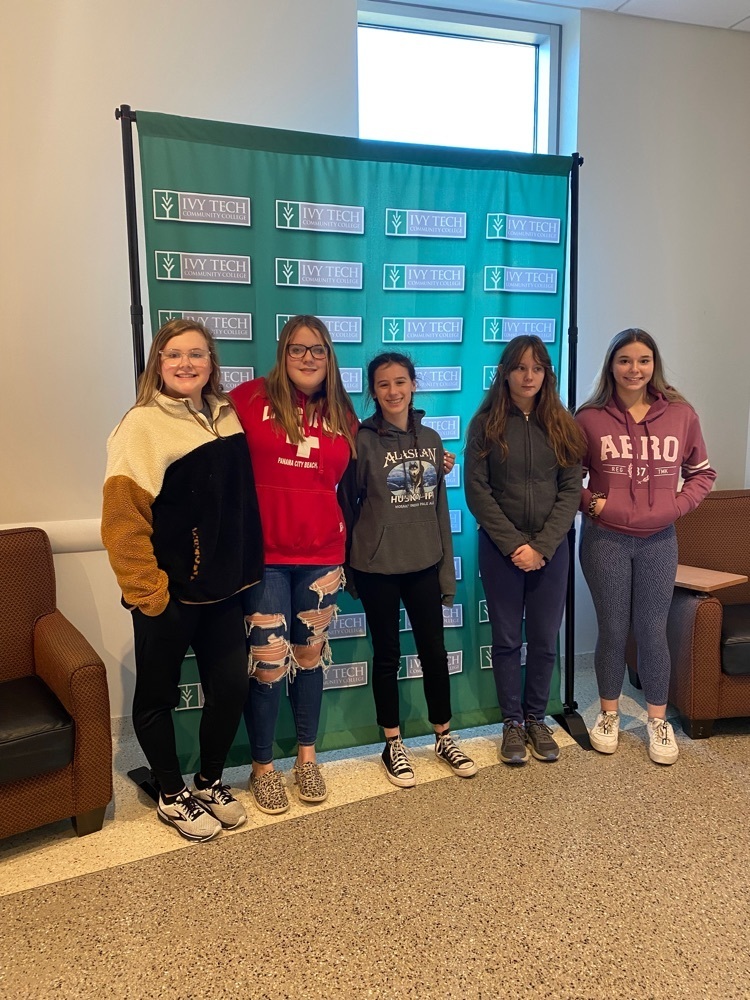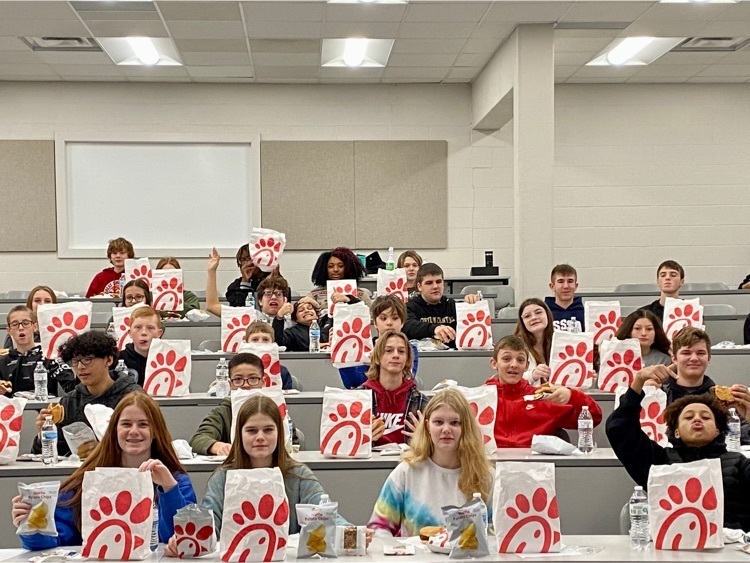 We hope you have a safe and Happy Thanksgiving break!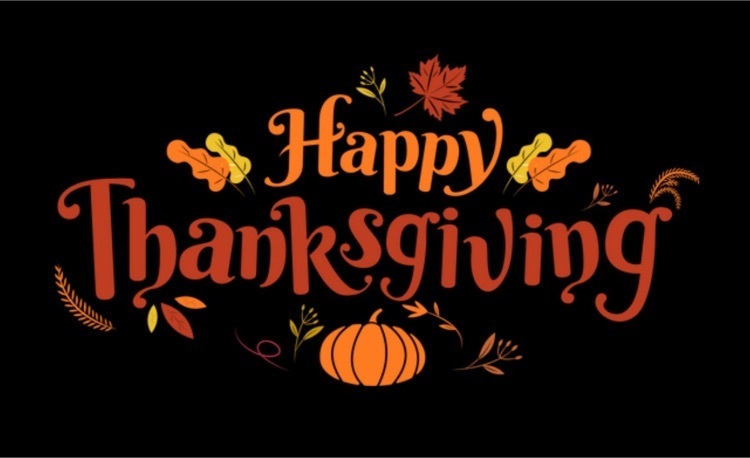 Hello, the 7th and 8th grade Girls basketball game for tonight has been canceled. It will be rescheduled for a later date. Players should have received an email from Coach Glomb about practice after school.

As a reminder, we will be off for Thanksgiving break from Wednesday, November 23 through Friday, November 25. School resumes on Monday, November 28. Please enjoy a wonderful holiday!

Thank you to all of our Veterans! We appreciate your dedication, hard work, and sacrifice to keep us safe. Today, in Mrs. Harley's and Ms. Glomb's social studies classes, students did an escape room activity to learn more about Veterans Day. In Mrs. Wiseman's ELA classes, students wrote letters to Veterans. ❤️🤍💙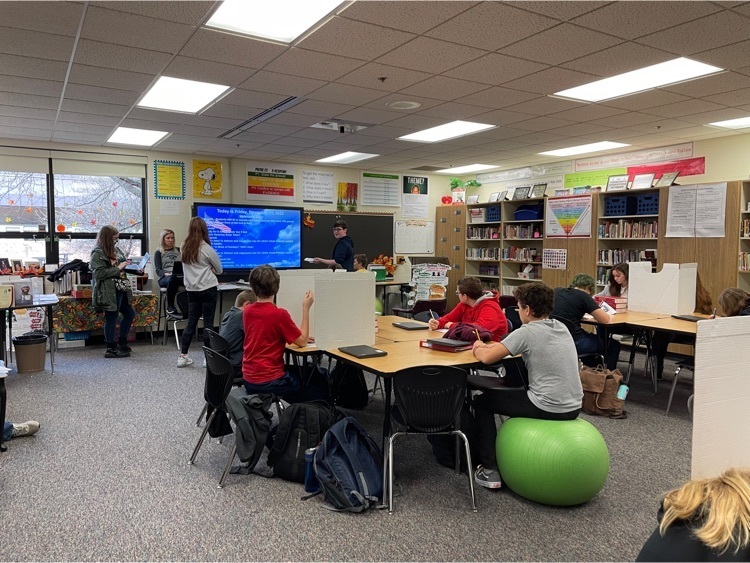 Yesterday the ECC students got to hear from pilot, Tony Edwards, and learn more about what it's like to fly a plane.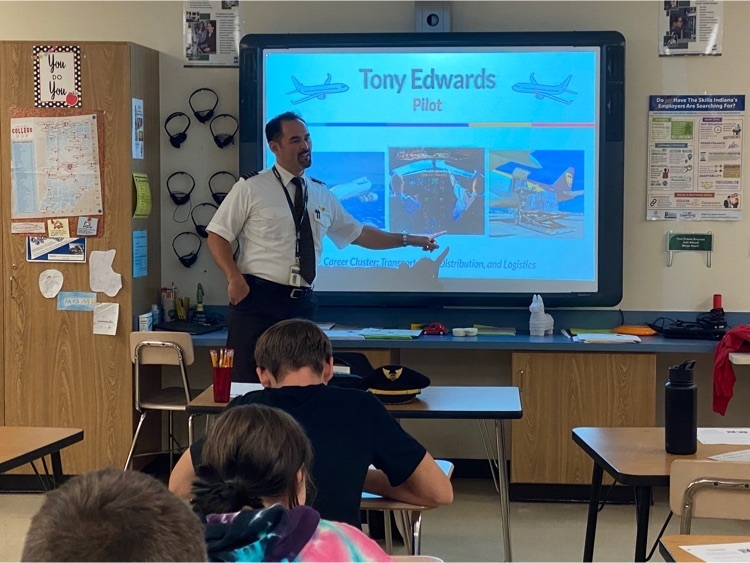 READING CHALLENGE ALERT ReadTheory wants to motivate students to read 30 ReadTheory passages during the month of November for a chance to win prizes for our school! This contest is through the ReadTheory program, but you can earn 10 EXTRA HOUSE POINTS (on top of your weekly earned knowledge point) if you go above and beyond and complete 30 passages for the month of November! Also, the HOUSE with the most # of students that complete 30 passages will get a donut breakfast party!!!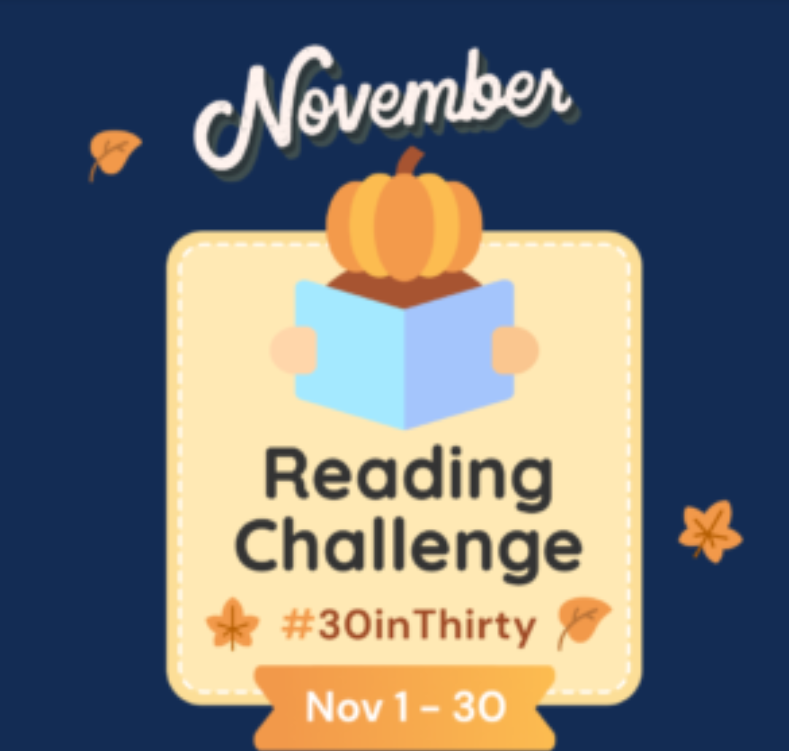 Happy Halloween! Students and staff celebrated this morning with dancing and a costume contest. Thank you Mrs. LaHue for leading the Thriller dance with your scary good moves! Also, congratulations to our costume contest winners! If you are trick or treating tonight, be safe and stay warm.